MYRTLE BEACH — A mix of multi-family housing and retail space could head to more than 20 acres near Coastal Grand Mall, previously slated for a national sporting goods store.
Previously a forest, the area south of US 501 has seen a construction boom over the past decade, beginning with the opening of Walmart on Seaboard Street in 2000, which later accelerated when the South Carolina's second largest mall opened in 2004 off US 17.
Now, national retailers including Costco, Best Buy, Home Depot, Home Goods, Michaels, and Total Wine & More call the area home.
An agent for a landowner appeared before the Myrtle Beach Planning Commission on April 5 with a proposal to annex 5.2 acres in unincorporated Horry County along Pine Island Road into the boundary from town – bordering 15 acres which at one time was to house a sports academy and outdoor store.
Plans for the combined 20 acres include a multi-family housing development with an undetermined number of units and smaller-scale commercial space.
"The intention is to have a multi-family and commercial component and kind of mirror what is happening on the other side of Sea Pine with the Inspire Coastal Grand and commercial buildings; and just try to create a walkable community with lots of amenities," said Jessica Wise, architect at SGA / NarmourWright Design.
Adjacent to the proposed development is Inspire Coastal Grand, a 194-unit, 55+ rental community that opened last year. The two are divided by Sea Pine Boulevard, which runs from Seaboard Street to Robert Grissom Parkway.
The unnamed project and Inspire Coastal Grand are phases of a multi-year plan that will also include retail along Sea Pine Boulevard and outdoor lots on Seaboard Street.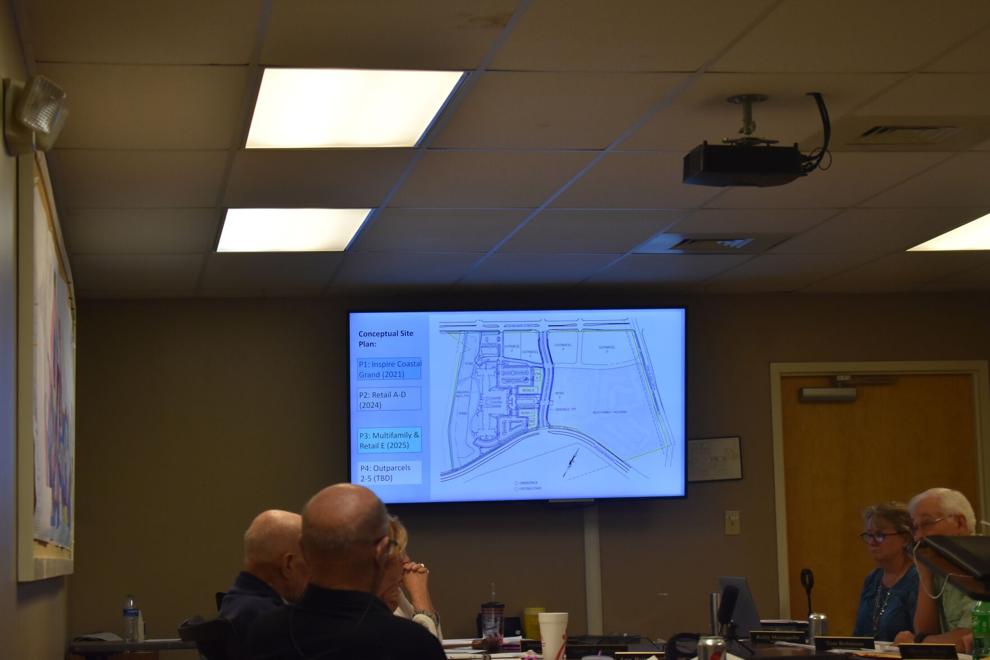 "It's a wonderful project and it's an area that desperately needs this project," said Commissioner Ann Britain LeMay. "It's so vacant right now."
Unlike the neighboring community, Wise told commissioners that the new project would not be age-restricted and that they hoped to attract working-age tenants. In addition, there would also be no short-term rentals.
The Planning Commission eventually went ahead with the project until next month's meeting so that the applicant could come back with a list of the project's proposed amenities.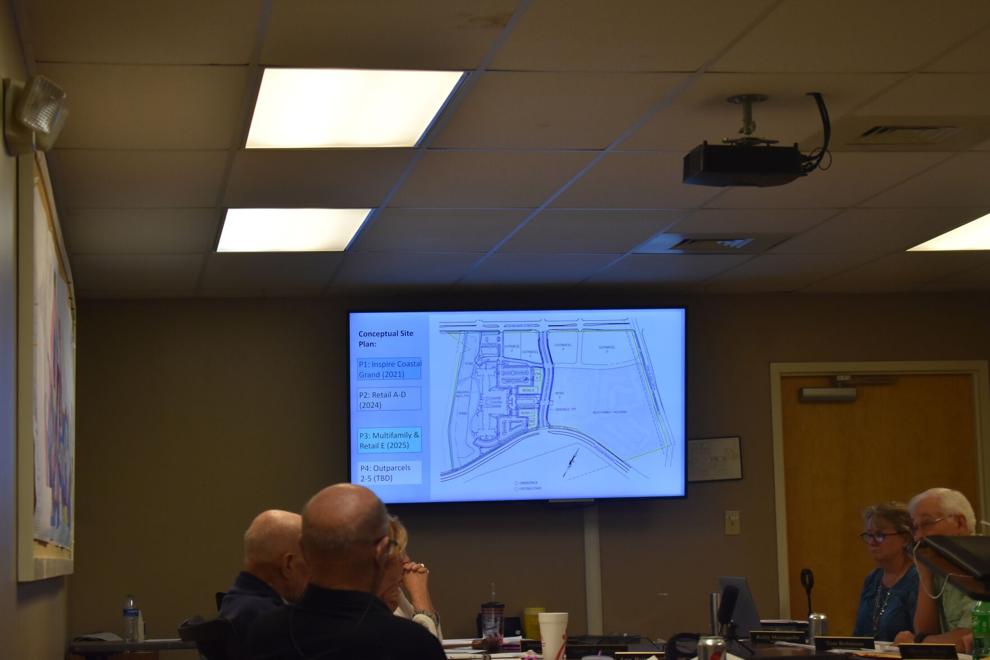 Visitor parking, bike racks, charging stations, swimming pool, petanque, paddle ball and a pickle board court were discussed during the meeting.
"On a positive note, we want this to happen," Commissioner Don Shanks said. "We just want it to be the best possible for the residents there, the surrounding neighbors, everyone."